Venue: Winchester Mystery House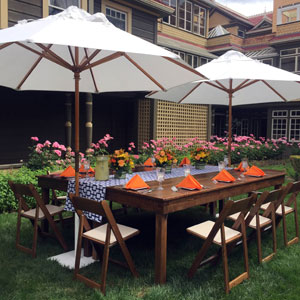 Get into the spirit of San Jose's Winchester Mystery House with a fun, catered, corporate or private event in the rare wonder of the labyrinthine house or its spectacular gardens.
Now Tony is the Mystery House's exclusive caterer!
Already know you want your next fete in this unique, West-San-Jose, quirky jewel? Call Tony at (408) 263-4366 to talk about it.
Hobnob at a business reception in the stately Winchester Room, grow new ideas at a conference in The Greenhouse, or eat up the good cheer (and Tony's party bites!) at a holiday party in the elegant Venetian Dining Room.
Or have Tony take care of your Halloween, Roaring '20s, or Victorian-style tea-party-themed event because, well, look at the place!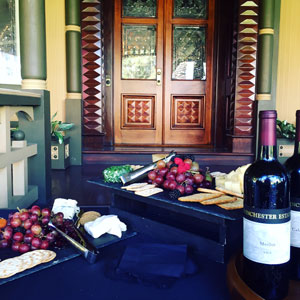 Or yeah, just because of the name, a murder-mystery dinner!
Contact Tony to make sure the food's exactly the way you want in your play on this most amazing set.
Just coming to visit the Winchester Mystery House? Grab a bite at the Winchester Cafe (see the menu), also presented by Tony.